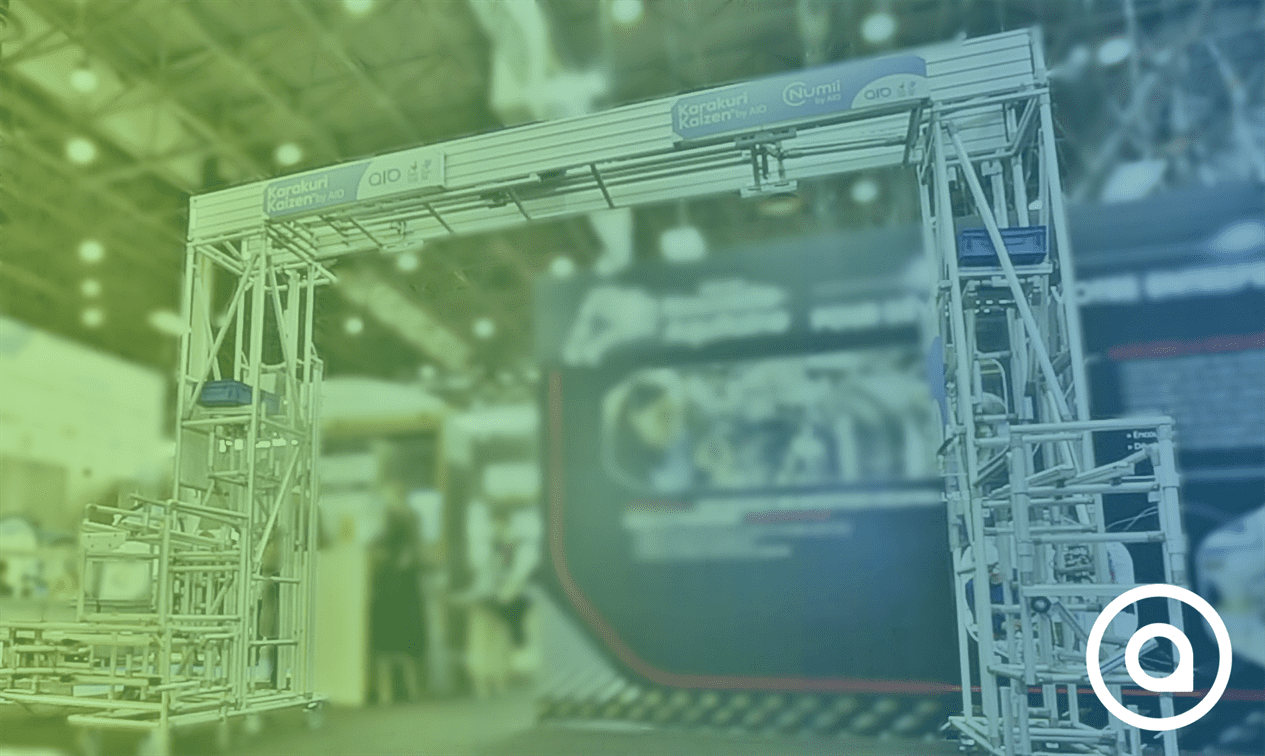 Top 3 key points on how to accelerate logistic loops
The quantity and diversity of parts to deliver on assembly lines are rising and becoming major challenges for every one of us. For this reason, Toyota created the first Set Parts Supply, or SPS, in 2002, in its Tsutsumi factory in Japan. SPS is an interesting solution for short and synchronized deliveries to moving lines. However, in order to speed up internal logistic loops, one must install SPS zones as close to assembly lines as possible. These zones must also be compatible with other supply flow that exist on the shop floor. How then, can we set up SPS loops as quickly and as efficiently as possible? Here are 3 key points to accelerate logistic loops:
Key point #1: Kitting zones are usually too far away from lines
It's very common to find it difficult to make lots of different pieces available at once. Usually, this type of problem leads to creating kitting solutions. Such kitting loops are very handy in the way that they reduce footprint issues in line side areas. However, the trouble is that they are usually wrongly placed, usually in faraway places and buildings from production lines.
These elongated distances cause outstanding inventory in kitting areas and massive CAPEX investments in expensive, heavy machinery, such as forklifts or AGV. This is why it's so important to place preparation loops as close as possible to moving lines.
Key point #2: SPS should be next to lines
In response to these problematics, Toyota developed SPS loops, which are short preparational loops that are synchronised to moving lines. This specific type of loop absorbs part diversity while managing footprint in the factory. Another way of defining it is as a kitting loop that's as close as possible to the assembly line. 'As close as possible' meaning that the operator in charge of preparation can hand over their kit to the operator in charge of assembly, with the same takt time.
SPS helps to limit expensive layouts in factories, as well as useless batch sizes. The shortened distance helps to reduce work-in-progress, or WIP, to the smallest quantity possible. Let's aim for 1. Inevitably, this accelerates workflow.
Therefore, being as close as possible to assembly lines provides direct and indirect benefits. By reducing distances between preparation zones and moving lines, savings can be made on many different levels. This includes forklifts, AGVs, heavy machinery and outstanding inventory. For instance, let's take the example of a 500m that generates a WIP of 50 products, totalling 50 minutes with a takt time of 60 seconds each. This can be reduced to 10 minutes, by simply putting SPS loops in the moving line side area.
Key point #3: With Mongata, SPS is just on the other side
The third of the 3 key points to accelerate logistic loops: SPS closer. The circulation paths are necessary to logistic flows and must be preserved while implementing SPS loops. This means that the SPS loops need to be adapted to the existing pathways. SPS zones need to be installed on the other side of circulation pathways. These pathways, used by forklifts and other moving vehicles, need to be crossed in the safest and least bothersome way possible. All the while, keeping the different loops in sync with each other. This passage for mobile vehicles needs to be around 5000mm wide and 2500 to 3000mm high.
One of the quickest and simple solutions is to install a Mongata, which means 'arch' in Japanese. Mongata is a type of Karakuri Kaizen® that is linked to SPS loop installation and is mostly used to allow the flow of materials to pass overhead. A Mongata arch goes over a pathway, allowing vehicles to flow underneath and trays to flow overhead. It links SPS zones to assembly lines, all the while guaranteeing operators' and products' safety. By following FIFO principles (First In, First Out), trays flow from one side to the other, perfectly synchronized with each other. This also restrains overflow and WIP to a minimum.