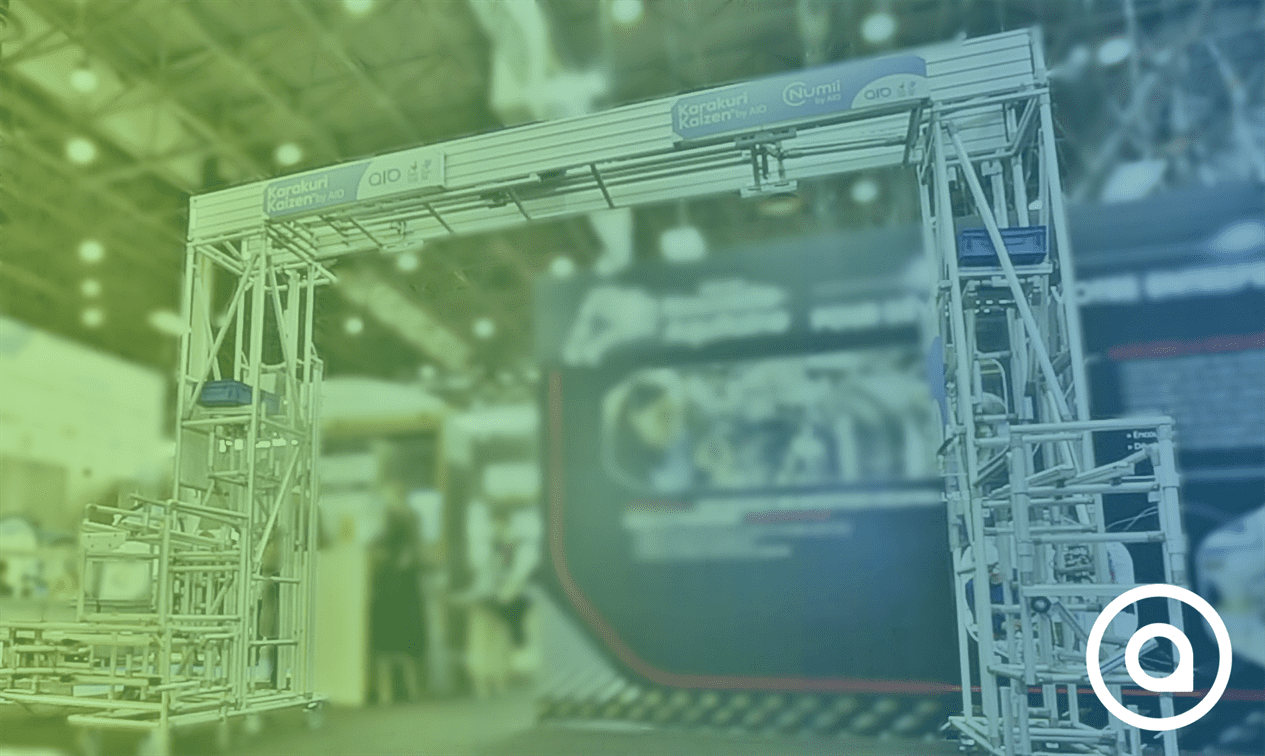 3 klíčové body k urychlení vašich logistických okruhů
Zvyšující se množství a rozmanitost dílů dodávaných na montážní lince jsou pro každého z nás skutečnou výzvou. Z tohoto důvodu představila Toyota v roce 2002 první SPS, "Set Parts Supply", ve své továrně v japonském Tsutsumi. Tyto SPS jsou zajímavým řešením pro synchronní a krátké dodávky na pohybující se lince. Aby se však tyto interní logistické smyčky zrychlily, je nutné nastavit zóny SPS co nejblíže montážní lince a to v souladu s jinými dodavatelskými toky. Jak tedy lze tyto smyčky SPS implementovat rychle a efektivně?
Klíčový bod č. #1: Kitting příliš vzdálený od linky
Obtížnost s rostoucím počtem dílů dostupných na tratích vám často pomůže vybrat řešení sestavy. Ve skutečnosti "kitting" okruhy umožňují snadno vyřešit tento problém s footprintem linky. Na druhou stranu jsou příliš často – špatně – lokalizovány, to znamená v budovách nebo místech vzdálených od výrobních linek.
Tyto vzdálenosti mají za následek velmi silné zvýšení vašich dodávkových sestav a především vyžadují investici (CAPEX) do drahých prostředků, jako jsou vysokozdvižné vozíky a / nebo AGV. Nezapomeňte proto umístit své přípravní řetězce co nejblíže k pohybujícím se linkám.
Klíčový bod # 2: SPS, okruh upevněný k lince
Okruh SPS (set part supply), vyvinutý společností TOYOTA, je krátký přípravní řetězec, synchronizovaný s pohyblivou montážní linkou, která se používá k absorbování rozmanitosti a umožňuje zvládnout stopu. SPS je opravdu kitting smyčka uspořádaná nejblíže vaší montážní lince. "Nejblíže" znamená, že pracovník přípravy je schopen předat soupravu provozovateli sestavy – současně ve stejnou dobu – z ruky do ruky.
Díky tomu je možné omezit drahé instalace vašich stránek a zejména tyto zbytečné šarže. Tato krátká vzdálenost umožňuje snížit vynikající množství na jeho nejjednodušší množství, tj. 1 lot, a proto urychlit vaše toky.
Nastavení co nejblíže montážní lince tedy přináší přímé a okamžité výhody. Zmenšením vzdálenosti mezi přípravami a linkou ušetříte na všech úrovních: přepravní vozíky, AGV a outstandings. Pokud vezmeme příklad vzdálenosti 500 metrů, která vyvolá potřebu nečekaných 50 produktů, což odpovídá 50 minutám, taktovacímu času 60 sekund, pak máme možnost tuto hodnotu snížit na 10 minut jednoduše implementací Smyčka SPS na okraji montážní linky.
Klíčový bod č. #3: MONGATA, SPS těsně za montážní linkou
Dopravní linky nezbytné pro logistické toky musí být zachovány, což vyžaduje úpravu řetězce SPS. Jejich umístění, co nejblíže k pohybující se lince, se pak provádí na druhé straně dopravního pruhu. Je vhodné vytvořit řešení, které umožní průchod tímto způsobem a zajistí zachování principu synchronizace. Dopravní pruh pro mobilní vozidla obecně vyžaduje průchod asi 5000 mm široký a 2500 až 3000 mm vysoký.
Rychlé a snadné řešení je integrovat Mongata, což v japonštině znamená "oblouk". Toto zařízení karizuri kaizen® je instalováno v řetězci SPS a umožňuje průchod kontejnerů z jedné strany na druhou pojezdovou dráhu a prochází jím. Připojuje SPS k montážní lince a zajišťuje bezpečnost obsluhy a produktu. Jeho provoz z jednoho tanku na druhý zajišťuje FIFO (first in first out) – nezbytná podmínka pro zajištění synchronizace s hlavní linkou – a omezuje zbytečné výdaje na minimum.