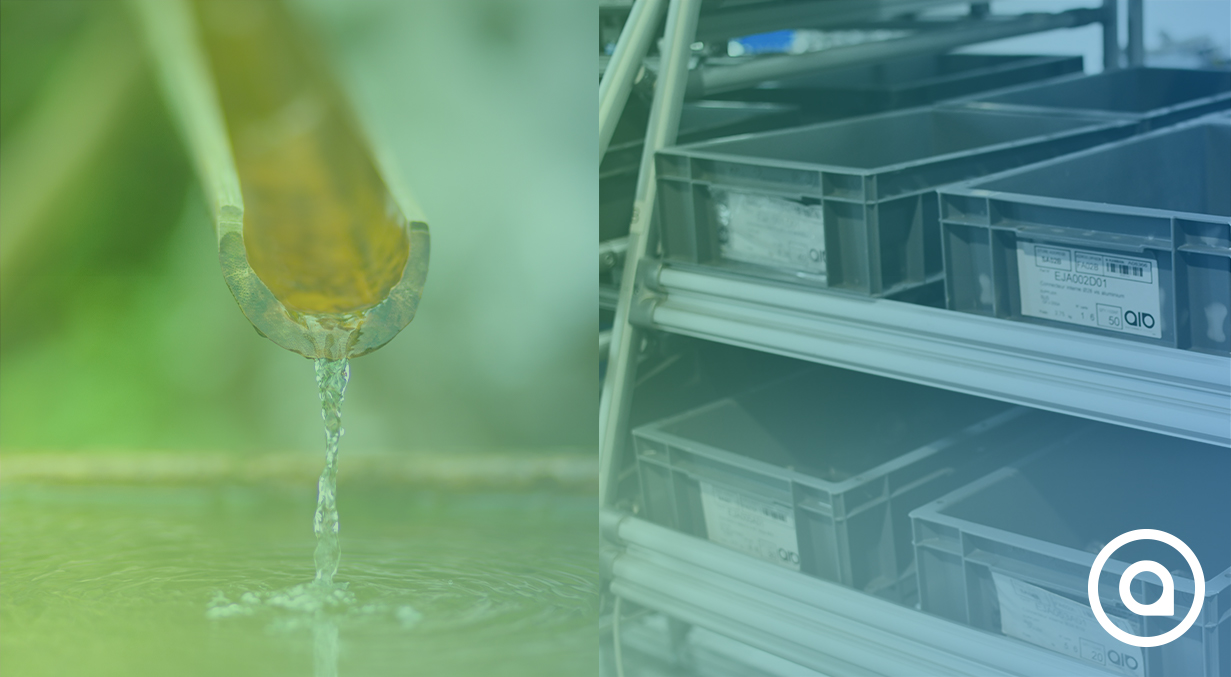 Shishi Odoshi, vytvořte si továrnu klidu!
Inspirované fontánou z tradiční japonské zahrady, Klapátko Shishi Odoshi od AIO umožní vašemu výrobnímu řetězci fungovat jako po másle. Minimalizujte zástavy produkce a udržte si klidné pracovní prostředí!
Proč si pořídit Shishi Odoshi?
Máte zpomalený tok výroby? Potýkate se s nadměrnými akumulacemi a dalšími zbytečnymi prekážkami?Vyzkoušejte Shishi Odoshi! Tento Karakuri Kaizen® je automatizovaný přepravní vozík AGV. Jedná se o pevný AGV, na němž je umístěno pohyblivé zařizení. Šetří spoustu času ve výrobním řetezci díky limitaci prostojů mezi stanicemi (na uchopení či odloženi součástek).
.
Shishi Odoshi v číslech
Díky tomuto vybavení jsou vaše logistické řetězce plynulejší a zkracují čas celkové sériové vyroby. Logistická smyčka, která trvá 30 sekund v klasickém systému, může s tímto řešením být zkrácena na 20 sekund. Jak je to možné? Je to odstraněním prostojů ve chvíli nakládky a vykládky. Tyto zastávky, které jsou časově náročné, jsou potlačeny díky unikátní stanici AGV, která je navržena s tunelovým systémem. Tímto tunelem AGV projíždí. AGV vyloží plnou přepravku na nakloněné plošině na začátku stanice, ale nezastaví se. Ve chvíli, kdy AGV vyjíždí z tunelové stanice, naloží prázdnou přepravku z plošiny s opačným sklonem aniž by zastavil. Tímto způsobem nedochází k prostojům, protože se AGV pohybuje nepřetržitě a nedochazi tak ke ztrátám času.
Specifika
Tím, že se v nepřetržitém výrobním řetězeci zastavovat nemá, identifikace problémů, které se mohou naskytnout, je mnohem snažší. Narozdíl od klasického AGV, který se běžně zastavuje na každé pracovní stanici, což neumožňuje rozpoznat problém, Shishi Odoshi se zastaví pouze, když se naskytne problém, a je ho třeba ihned vyřešit.
Stejně tak jako naše ostatní zařízení je i toto přizpůsobitelné pro jakékoliv výrobní linky bez ohledu na jejich velikost či přepravovaný material.
V současné době má mnoho AGV nepřesnosti v zastavování. Při nakládce a vykládce může dojít k problémům, k jejichž opravě je potřeba zbytečných gest a manipulace.
Shishi Odoshi AIO netoleruje zbytečnou ztrátu času a efektivity, kvůli nimž jsou klasické automatizované vozíky AGV pomalejší. Průměrná doba prostoje na montážní stanici je 5 sekund. My vam můžeme ušetřit 10 sekund na každou stanici, kterou na výrobni lince máte.
Logistický řetězec se Shishi Odoshi
Podívejte se, jak díky Shishi Odoshi nepřetržitý provoz AGV funguje. Karakuri Kaizen® umožňuje zrušení zastávek AGV během nakládky a vykládky přepravek.