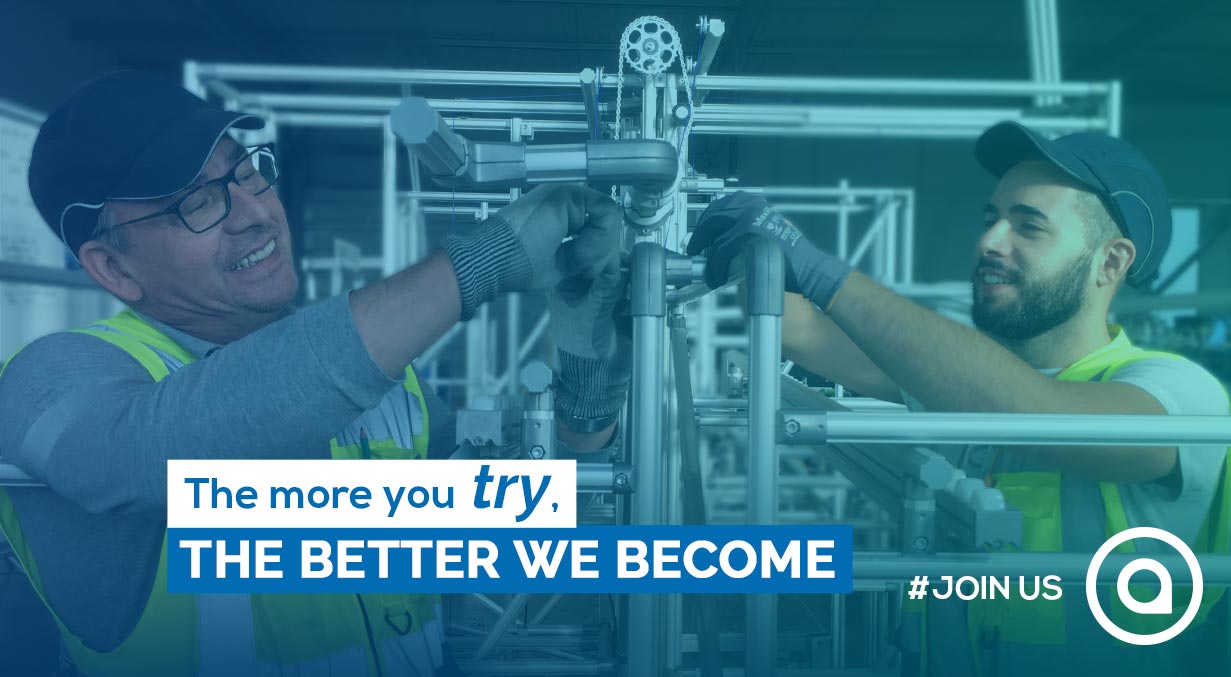 The factory of the future by AIO is green and human
Join us now!

La société AIO porte une approche différente très « Human Centric », green et frugale de la Robotique avec ses Karakuri Kaizen®. Leader incontesté en Europe sur ce marché en fort développement, elle est un pied de nez à une robotisation énergivore et très dispendieuse.

Aujourd'hui à l'heure du BigData et de l'IA, comment augmenter l'homme dans ce monde de plus en plus automatisé ? La société a dévoilé lors du dernier CES de Las Vegas, la première base de données sur le travail humain à partir d'IA et de mesures de balises interconnectées et a été récompensée d'un Award dans la catégorie, « Tech For a Better World ». Nous travaillons à aider l'homme au quotidien grâce à des IoT couplés à des système d'affichage intuitif.

Challengez-vous ! Concevez, expérimentez, testez. Une jeune équipe passionnée par la tech et la décarbonatation de l'industrie.

Vous aurez en charge :
La conception et la réalisation des cartes électroniques
L'amélioration et les tests des carte embarqué pour IoT et AGV (LoRa, GPS, UWB)
La mise aux normes CE des AGV et autres équipements électroniques
L'amélioration des performances sur la gestion énergétique (PMU, BMS, Li-ion, deepSleep mode, …)
La réalisation des firmware des AGV et IoT (C++, Arduino,…)
La conception sera orientée utilisateur, basée sur un processus itératif d'apprentissage, et englobera toutes les étapes nécessaires à la réalisation et l'expérimentation rapide.

Votre profil
Vous avec une bonne connaissance théorique et pratique en électronique embarqué
Vous avez des connaissances sur les ondes et sur les normes (CEM, LoRa, UWB)
Vous vous intéressez à l'environnement technologique et scientifique
Vous savez échanger et discuter des problèmes avec vos collègues
Curieux(se), pragmatique et débrouillard(e), vous avez soif d'apprendre. Vous savez communiquer vos idées, prendre des initiatives et vous vous sentez à l'aise pour travailler en équipe.

Le poste
Basé à Pessac
Démarrage Mai-Juin
Prise en charge des transports en commun à hauteur de 50%
Statut : Cadre
Type d'emploi : CDI