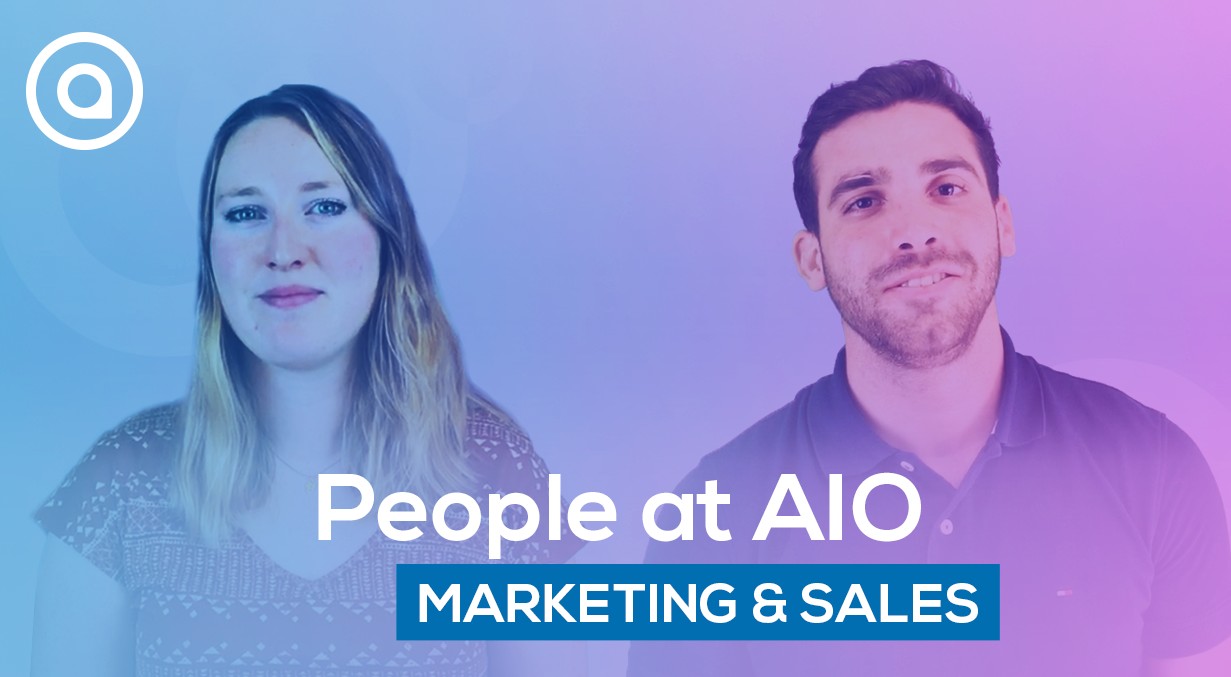 People at AIO / Marketing & sales teams
We are proud to be working with so many talented people. This video encompasses an inside look into AIO, real-life statements from people in our marketing team and sales team.
Here is what they had to say:
Pourquoi avoir choisi AIO ?
Marketing – Parce qu'améliorer le travail des autres, c'est donner du sens au mien
Sales – Pour avoir un impact positif sur l'environnement et sur les hommes
Ce que tu préfères chez AIO ?
M – La variété des projets
S – Mes collègues !
AIO en 3 mots ?
M – Créativité, empathie et dynamisme
S – Lean, kaizen et dojo
1 mot sur tes collègues ?
M – Qu'est-ce qu'ils sont innovants !
S – Sympa
Pain au chocolat ou chocolatine ?
M – Chocolatine, évidemment !
S – Je ne rentre pas dans ce débat…