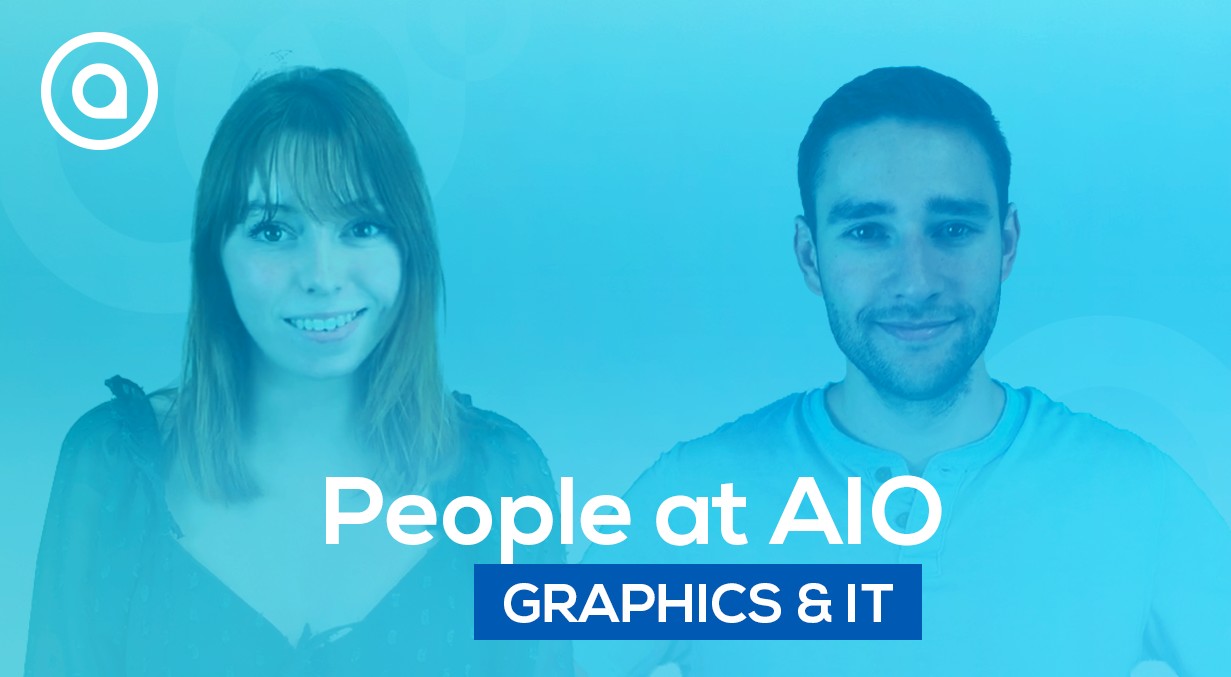 People at AIO / Graphics & IT teams
We are proud to be working with so many talented people. This video encompasses an inside look into AIO, real-life statements from people in our marketing team and sales team.
Here is what they had to say:
Pourquoi avoir choisi AIO ?
Graphics – Pour sa méthode de travail
IT – Je cherchais une entreprise qui me donne la possibilité d'évoluer sur un milieu à contrainte technique forte, et aussi avec beaucoup de diversité au niveau de mon emploi.
Ce que tu préfères chez AIO ?
G – Le cadre
I – Je vois beaucoup de choses différentes, j'apprends plein de choses, je suis un peu touche-à-tout.
AIO en 3 mots ?
G – Durable, innovation et astuce
I – Apprentissage, investissement et efficacité
1 mot sur tes collègues ?
G – Ingénieux
I – Mes collègues, ils sont sympas. Et, ils sont compétents.
Pain au chocolat ou chocolatine ?
G – Pain au chocolat !
I – Chocolatine !