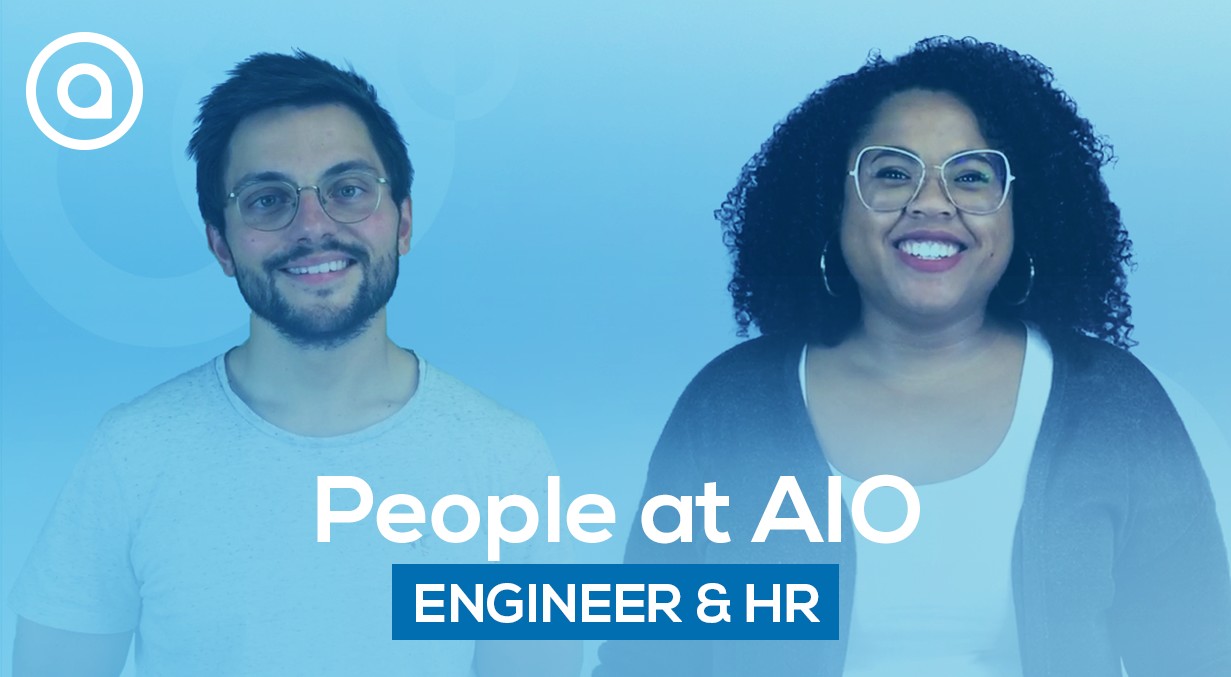 People at AIO / Engineering & human resources teams

We are proud to be working with so many talented people. This video encompasses an inside look into AIO, real-life statements from people in our engineering team and human resources team.
Here is what they had to say:
Pourquoi avoir choisi AIO ?
Engineering – Pour la localisation
Human Resources – Parce qu'AIO propose une grande variété de missions et en plus, on apprend constamment.
Ce que tu préfères chez AIO ?
Eng. – C'est l'ambiance
HR – On peut évoluer sans forcément être cloisonné dans ce qu'on a envie de faire.
AIO en 3 mots ?
Eng. – Intense, riche et découvertes
HR – Innovant, durable et astucieux
1 mot sur tes collègues ?
Eng. – Cohésion
HR – Gourmands !
Pain au chocolat ou chocolatine ?
Eng. – Pain au chocolat
HR – Alors moi, je dis 'choco' comme ça, ça ne vexe personne !